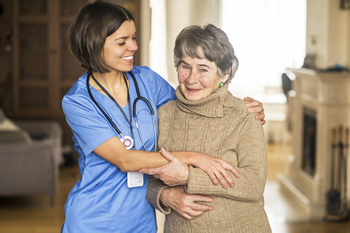 Personal Care Services
Rehabilitation & Exercise
ADL Assistance
Bathing & Hygiene Care

Incontinent Care

Post-Op Recovery
Gaddiel Home Care Services, Inc. is Licensed and Insured and has been serving clients since 2014.  We service all ages 18 and older and personalize each client's care plan to fit their needs.
Personal care services are an essential part of home care services, providing individuals with the assistance they need to maintain their personal hygiene, grooming, and appearance. At Gaddiel Home Care Services, we understand the importance of personal care in promoting our clients' overall health and well-being.
Our team of trained and experienced caregivers provides a range of personal care services tailored to each client's specific needs, including bathing, grooming, dressing, toileting, and feeding. We understand that personal care needs can vary widely among individuals, and we work closely with our clients and their families to develop personalized care plans that meet their unique needs and preferences.
We are committed to providing compassionate and respectful care to our clients, treating them with the dignity and respect they deserve. Our caregivers undergo rigorous training to ensure they have the skills and knowledge to provide high-quality personal care services, and we continually monitor and evaluate our services to ensure we are meeting the needs of our clients.
If you or a loved one requires specialized home care services, Gaddiel Home Care Services is here to help. Contact us today to learn more about our services and how we can assist you.
About Our Personal Care Services